It has been a great December and beginning of January for my club team here in Russia. Over the holiday season, we won for the second time in a row the coveted Russian Cup. With this win, we automatically qualify for a spot in next seasons Champions League. For a team that is playing in its first Champions League this season, the opportunity to play two years in a row is quite the accomplishment. I want to congratulate all my teammates and coaching staff on playing so well and working so hard. We had a nice Christmas dinner (you have to realize that Christmas in Russia is on the 7th of January, not the 25th of December) with the team and our team President. He congratulated us on our success and is looking forward to future results.
I am currently in Innsbruck Austria gearing up for our next match in Champions League. If we can pull out another victory here we will qualify for the playoff round of 12. From that point on, it will be a draw of two teams. You will play one time away and one time at home. In the case of a 1 win and 1 lose split, the last match will include a one game to 15 Golden Set to determine who advances. Hopefully we can continue our good team play and move on to the next round. I am optimistic about our chances in this tournament. I feel like we are playing at a very high level and that we can compete against anyone. We have a good mix of experienced and talented players.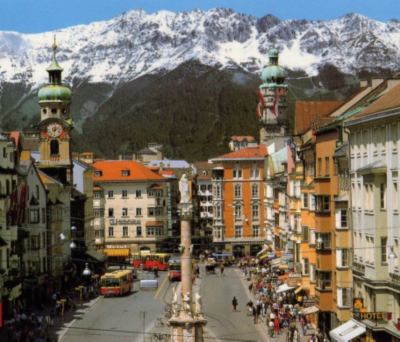 [Pic from Innsbruck, Austria]
I am really enjoying my time playing in Russia. The level of volleyball is fantastic and I get to play with a great group of teammates. What more could you ask for?
Follow me on Twitter! @RyanMillarMizun