PLAY
Wave Sayonara User Review
It's ideal for someone looking to get a lighter shoe for a marathon, half, or 10k without having to go all the way to a racing flat.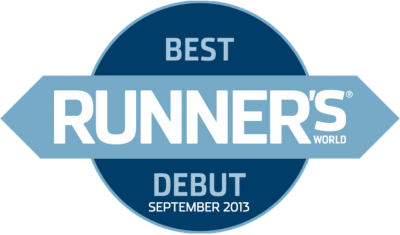 Wave Sayonara: Break speed limits in this light weight everyday training shoe.
The Wave Sayonara is for runners looking for the benefits of extremely lightweight design. With the high performance feel of our Wave technology, it's ideal on race day or for fast training.
KEY FEATURES
Light, low to the ground, versatile–the Wave Sayonara makes everyday a Go Fast day.
U4ic midsole provides resiliency and a smooth ride at a fraction of the weight of traditional midsoles.
G3 SOLE has lightweight, superior traction, creating a pure connection to the ground.
Upper design provides exceptional forefoot hold and assurance at toe-off.
SPECS
Neutral Shoe
Weight: 8.1 oz
Launch Date: 7/5/13
Style: 410535

Not what you're looking for?

Start Here
TECHNOLOGY
Wave sets the standard for running shoe technologies. Mizuno Wave

close

Mizuno Wave Technology®

The genesis for Wave came as our engineers studied the way nature deals with impact forces. From sound waves to tidal waves, waveforms spread and dissipate energy incredibly quickly. Inspired by nature's simple efficiency, we created the world's first and most effective mechanical midsole--the Mizuno Wave.

Unlike other shoe technologies, as your foot touches the ground, Wave actually reduces and redirects impact forces away from your foot. Wave acts much like your car's suspension—offering cushioning and keeping your foot centered in your shoe throughout your stride. Our engineers have developed multiple Wave shapes, so we can gear different shoes to fit the unique strides of different runners. And Wave's compact form keeps the shoe sleeker and lighter than competitive systems. So whether you're jogging around the neighborhood or blasting past the 20-mile marker, Wave always feels amazing underfoot.

Disperses impact forces away from foot
Progressive, tunable support
Lightweight, compact, responsive
Doesn't break down over time

Optimal shock attenuation, durability and a superior ride. U4ic

close

U4ic

New for 2013, U4ic midsole delivers optimal shock attenuation, durability and a superior ride that's 30% lighter than AP+. Innovatively light and well cushioned, discover your next brilliant run with U4ic.