Mizuno JPX Wedges
stock price starting at:
USD

$

99.99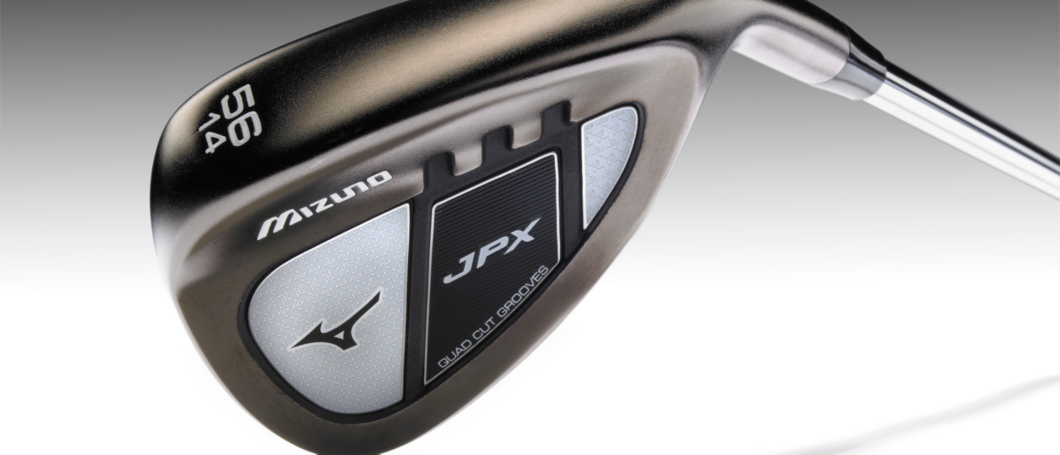 "Not everyone wants a small compact, blade type wedge. The JPX Series are more than versatile enough for cavity iron players – but the grooves are tour level precision and depth. These wedges are forgiving, but will still stop the ball dead."
- Jeff Cook, Director of Tour Operations
Design Details
The latest JPX wedges are not scared to show their teeth. With Mizuno's most aggressive Quad Cut Grooves and Milled face, these wedges will stop the ball dead in its tracks.
Designed to flow from any JPX iron set, the JPX Series wedges combine a generous sized face with a wide, smooth sole with subtle relief in the toe and heel for maximum versatility.
Mizuno's loft specific groove design maximizes spin characteristics by featuring a different groove shape and size depending on loft, while the thick, solid profile is precisely engineered for a satisfyingly solid feel at impact.
Tech Spec
QUAD CUT Groove: Maximizes 4 dimensions within new R&A / USGA guidelines.
Loft specific grooves: Wider shallower grooves on high lofts, deep narrow grooves on lower lofts.
Smooth cambered sole: More effective bounce for ease of use.
CNC Milled face: Added friction for max spin in shorter pitch shots.
Harmonic Impact Technology (HIT): Engineered for solid, pure feel.
Black Ni finish: Reduces glare from lofted face.
Multiple lofts/bounces: Fit seamlessly into any set make-up.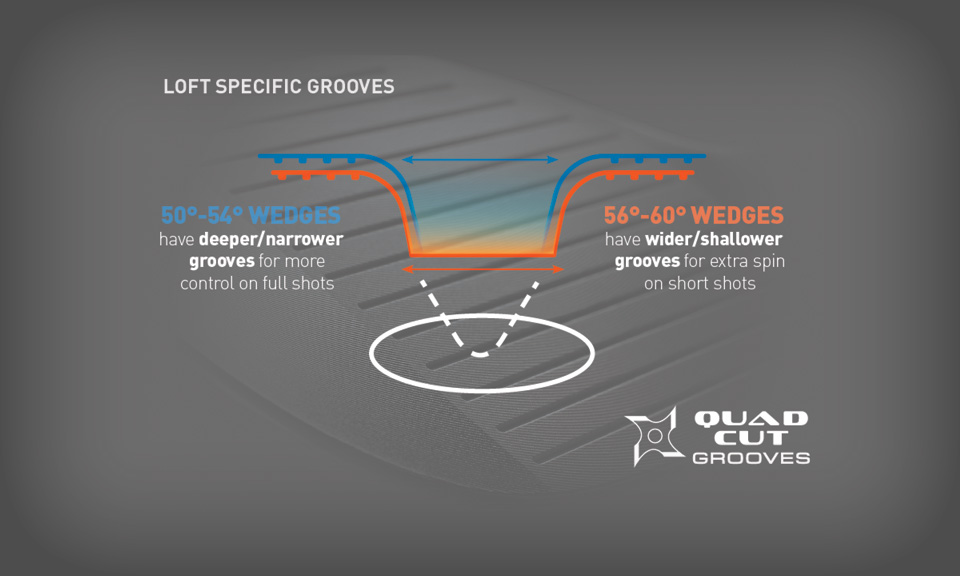 Mizuno Performance Fitting System

Mizuno Golf Custom Manufacturing
---
Specification
| | | | | | | | | | |
| --- | --- | --- | --- | --- | --- | --- | --- | --- | --- |
| Club # | 50-06 | 52-08 | 54-10 | 56-10 | 56-14 | 58-10 | 58-14 | 60-05 | 60-09 |
| RH | Yes | Yes | Yes | Yes | Yes | Yes | Yes | Yes | Yes |
| LH | Yes | Yes | Yes | Yes | Yes | Yes | Yes | Yes | Yes |
| Loft º | 50.0º | 52.0º | 54.0º | 56.0º | 56.0º | 58.0º | 58.0º | 60.0º | 60.0º |
| Lie º | 63.0º | 63.0º | 63.0º | 63.0º | 63.0º | 63.0º | 63.0º | 63.0º | 63.0º |
| Bounce º | 6º | 8º | 10º | 10º | 14º | 10º | 14º | 5º | 9º |
| Length " | 35.25" | 35.25" | 35.25" | 35.25" | 35.25" | 35.25" | 35.25" | 35.00" | 35.00" |
Stock Shafts
See Shaft Specifications
TRUE TEMPER XP 105 WEDGE FLEX (STEEL)

Custom Shafts
See Shaft Specifications
FUJIKURA OROCHI: LL, L, RL, R, SR, S

PROJECT X GRAPHITE - 4.5, 5.0, 5.5

TRUE TEMPER XP 105 - R300, S300 (STEEL)

TRUE TEMPER DYNALITE GOLD XP - R300, S300

TRUE TEMPER DYNAMIC GOLD - R300, S300, X100 (STEEL)

TRUE TEMPER DYNAMIC GOLD SUPERLITE - R300, S300 (STEEL)
PROJECT X - 5.0, 5.5, 6.0, 6.5 (STEEL)

TRUE TEMPER DG SPINNER WEDGE (STEEL)

NIPPON NS PRO 1150 - R, S



Stock Grips
See Grip Specifications

Custom Grips
See Grip Specifications

Tour Velvet Midsize - 0.60 Round

Tour Velvet Jumbo - 0.60 Round

Tour Velvet White Full Cord - 0.60 Round

Tour Velvet Black Full Cord - 0.58 Round


Tour Wrap 2G - 0.60 Round

Tour Wrap 2G Jumbo - 0.60 Round

Tour Wrap 2G White - 0.60 Round

Multicompound BL/BK - 0.58 Round

Multicompound RD/BK - 0.60 Round

Multicompound WH/BK - 0.60 Round

Multicompound WH/BK - 0.60 Round, Midsize

Multicompound YW/BK - 0.60 Round

Multicompound Whiteout RD - 0.60 Round

Multicompound Whiteout BL - 0.60 Round

Multicompound Whiteout BK - 0.60 Round


DriTac Women's - 0.60 Round

DSI Black Women's - 0.60 Round

Winn Mizuno Lady Excel 360


R.E.L. 3GEN "Mizuno" Blue - 0.60 Round

R.E.L. 3GEN Gray - 0.60 Round

R.E.L. 3GEN White - 0.60 Round

R.E.L. 3GEN Red - 0.60 Round

R.E.L. 3GEN Orange - 0.60 Round