JPX-EZ Iron
stock price starting at:
USD

$

699.99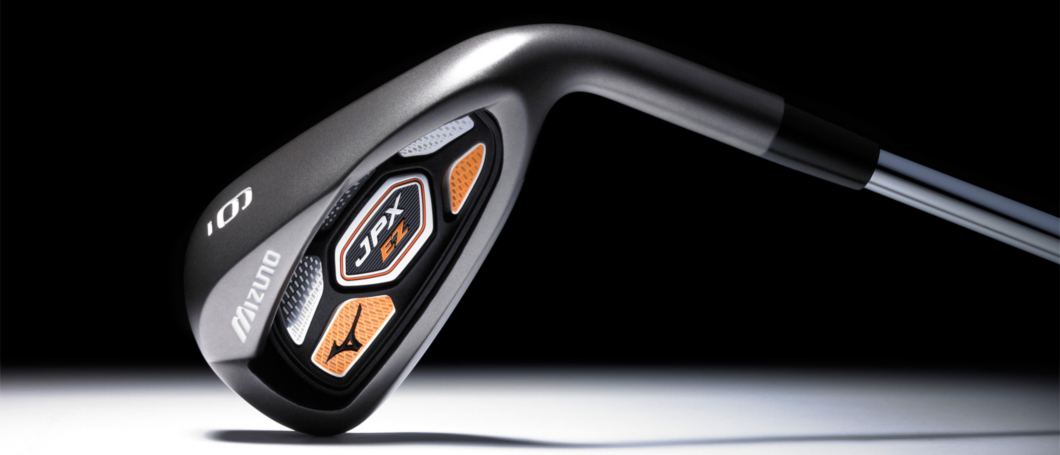 The Largest Sweet Spot in Golf
Find out how much sweeter we are than the competition
click to compare
JPX-EZ
vs.
Taylormade

"The JPX EZ is going to turn you into a player who can take risks - someone who can take the shot on and not think about the danger. You're going to hit shots that you've never been able to hit before."
Tomo Aoki – Golf Club Engineer
Design Details
Your odds just improved with the incredible JPX-EZ irons.
Combining Mizuno's HOT METAL face design and ultra pocket cavity (4-7 iron) the JPX-EZ irons fire higher and longer with a predictable, tight dispersion. The Harmonic Impact Technology (H.I.T.) engineered cavity frame ensures that the JPX-EZ feels like every Mizuno iron should, but with forgiveness you can't imagine.
Attack the course. Play like you've never played before with the JPX-EZ.
Tech Spec
Max Pocket Cavity (4-7): Massive sweet area, tightest dispersion, and effortless launch characteristics.
Deep pocket Cavity (8-GW): For increased accuracy and launch control.
HOT METAL FACE: Thin multi thickness design for maximum COR to deliver long, consistent distance.
Harmonic Impact Technology (H.I.T): Feel and sound tuned through cavity frame design.
Custom Set Make Ups: Available in mixed/ combo sets or with JPX FLI-HI long iron alternatives.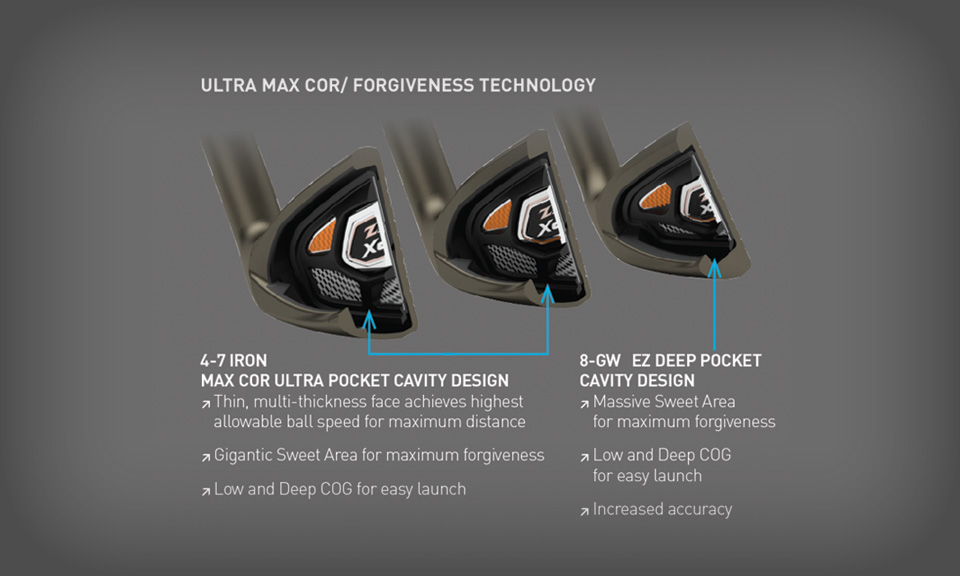 JPX EZ Irons and Woods

Mizuno Performance Fitting System

Mizuno Golf Custom Manufacturing
---
Specification
| | | | | | | | | |
| --- | --- | --- | --- | --- | --- | --- | --- | --- |
| Club # | 4 | 5 | 6 | 7 | 8 | 9 | PW | GW |
| LH | N/A | N/A | N/A | N/A | N/A | N/A | N/A | N/A |
| Loft º | 22º | 25º | 28º | 32º | 36º | 40º | 45º | 50º |
| Lie º | 60.0º | 60.5º | 61.0º | 61.5º | 62.0º | 62.5º | 63.0º | 63.0º |
| Off Set " | 0.299" | 0.291" | 0.280" | 0.260" | 0.240" | 0.220" | 0.201" | 0.181" |
| Bounce º | -1º | -0.5º | 0º | 1º | 2º | 3º | 4º | 5º |
| Length " | 38.25" | 37.75" | 37.25" | 36.75" | 36.25" | 35.75" | 35.50" | 35.25" |
Standard Stock SKUs
210570 RH (4-GW) Steel
210571 RH JPX FLI-HI (4,5,6) & JPX EZ (7-GW) Graphite [+$200]
Stock Shafts
See Shaft Specifications
TRUE TEMPER XP 105 - R300, S300 (STEEL)


Custom Shafts
See Shaft Specifications
FUJIKURA OROCHI: LL, L, RL, R, SR, S

PROJECT X GRAPHITE - 4.5, 5.0, 5.5

TRUE TEMPER XP 105 - R300, S300 (STEEL)

TRUE TEMPER DYNALITE GOLD XP - R300, S300

TRUE TEMPER DYNAMIC GOLD - R300, S300, X100 (STEEL)

TRUE TEMPER DYNAMIC GOLD SUPERLITE - R300, S300 (STEEL)
PROJECT X - 5.0, 5.5, 6.0, 6.5 (STEEL)


NIPPON NS PRO 1150 - R, S



Stock Grips
See Grip Specifications

Custom Grips
See Grip Specifications

Tour Velvet Midsize - 0.60 Round

Tour Velvet Jumbo - 0.60 Round

Tour Velvet White Full Cord - 0.60 Round

Tour Velvet Black Full Cord - 0.58 Round


Tour Wrap 2G - 0.60 Round

Tour Wrap 2G Jumbo - 0.60 Round

Tour Wrap 2G White - 0.60 Round

Multicompound BL/BK - 0.58 Round

Multicompound RD/BK - 0.60 Round

Multicompound WH/BK - 0.60 Round

Multicompound WH/BK - 0.60 Round, Midsize

Multicompound YW/BK - 0.60 Round

Multicompound Whiteout RD - 0.60 Round

Multicompound Whiteout BL - 0.60 Round

Multicompound Whiteout BK - 0.60 Round


DriTac Women's - 0.60 Round

DSI Black Women's - 0.60 Round

Winn Mizuno Lady Excel 360


R.E.L. 3GEN "Mizuno" Blue - 0.60 Round

R.E.L. 3GEN Gray - 0.60 Round

R.E.L. 3GEN White - 0.60 Round

R.E.L. 3GEN Red - 0.60 Round

R.E.L. 3GEN Orange - 0.60 Round