Relentless Donald Wins Again at Wentworth, Regains World #1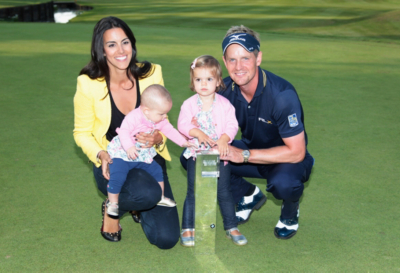 There was a certainty about Luke Donald's win at Wentworth's West course to reclaim his BMW PGA Championship and world #1 ranking.
Into the back nine and Donald's relentless iron play, razor sharp wedges and laser like putting had extinguished any remaining doubts. The galleries knew they were watching an exhibition by a player in complete control of his game.
The normal tensions of Wentworth's 18th were replaced by the warmth and appreciation of a crowd witnessing something out of the ordinary. While the other players over reached in attempt to catch Donald, Luke played his own game (four rounds in the 60's) – which when added up to a 15 under total, was comfortably good enough.
Donald's irons and wedges were mesmerizing. From positions other players make bogey, Donald consistently makes par. When par looks probable, the result is often birdie. Bunkers look as welcoming a landing place as the green when you play from the sand like Donald does.
For those in the gallery that play the game, this was an exhibition in how to manage your scorecard and emotions. After years of watching 350 yard drives and a game unattainable to most – watching Donald gives every golfer hope. A masterclass in playing one shot at a time and thinking your way around the course.
Having mastered the art of winning golf tournaments (six in the last 2 seasons), and establishing himself as the world #1 – Donald now moves onto greater ambitions.
"What a place to do it," Donald said. "To come and defend and get back to No1 is very sweet indeed. Obviously, my next step is to win majors. I feel I am getting closer. These victories are key to taking confidence you need into the big four."
Luke Donald plays Mizuno MP-59 irons and MP T-11 wedges.