Mizuno Players Reach #1 and #2 in World Rankings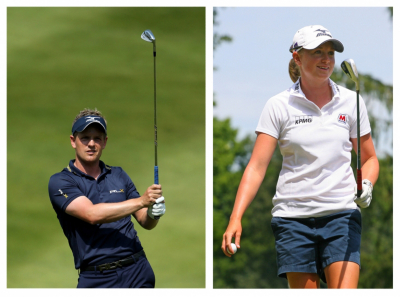 Luke Donald and Stacy Lewis at the top of their games
Stacy Lewis is on a remarkable run in ladies golf which has elevated her to #2 in the Rolex World Rankings. A runners up finish in the LPGA Championship means Lewis has finished 1st, 1st, 2nd in her last four events.
With Luke Donald already at #1 in the men's game, Mizuno players are now flying higher than ever before. Donald has now held the #1 ranking for a total of 48 weeks – only 5 players have held the position longer.
Donald and Lewis have relied on Mizuno for many years. Throughout their college years and also now during their professional careers, both Stacy and Luke have chosen Mizuno irons to help them rise to the top of the golf world.