EZ Win for Donald at the Dunlop Phoenix
by Iver Maple on November 25, 2013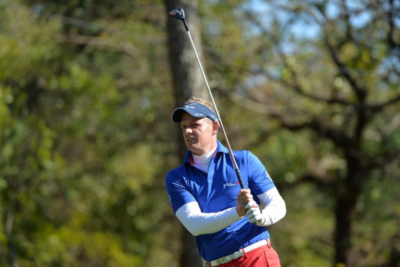 Donald with JPX EZ hybird.
Luke Donald secured his first win of the year by defending his title at the Dunlop Phoenix tournament in Japan.
The 35-year-old Englishman started the final round with a two-shot lead over South Korea's Kim Hyung-Sung - following his two-over-par 73 in the first round with scores of 66 and 65. Donald used his MP-64 irons, MP-T4 wedges and new JPX EZ hybrid to cruise to victory with a last round, five-under 66, including seven birdies and two bogeys.
Donald has recently switched to the new JPX EZ hybrid and taken on veteran swing coach Chuck Cook in a quest to improve his long game - all in an effort to be more competitive in the majors during 2014. The move has born early fruit with Donald also showing good form in strong company the previous week in Dubai.
"Everything I'm doing now is in mind of 2014 and getting into contention more regularly at the majors," said Donald. "Even when I was #1, my game worked back from the hole and was probably too reliant on my short game. You don't get that luxury at the majors.
"Everything I'm working on is about consistency with the long game - Chuck is encouraging me to use the bigger muscles more - less lateral movement and trying to take away the flip at impact. The EZ hybrid is something else I've added to the bag to make the long approaches more consistent and something I can rely on under pressure."
Donald's win was more impressive for having his agent Oliver Banks standing in at the last moment for caddie John McLaren - given the week off as his wife was expecting their second child. Donald may be sharing more than his cash winnings with the temporary caddy - victory also earned Donald a $50,000 shipment of revered Miyazaki beef, the most expensive in the world.
"I'm very excited. My last win as a professional was last year at the Dunlop. It's great to come here and win again. This is a great tournament with some great winners and I'm very proud to have won it back-to-back now."
Donald is the first player to win the Dunlop, one of Japan's richest tournaments, for two straight years since Tiger Woods triumphed in 2004 and 2005.