Mizuno Fast Pitch was proud to have 4 teams compete in this year's Kajikawa Classic in Tempe, AZ. Bradley University, San Jose State, Cal State Northridge and University of Arizona all stopped by the Mizuno tech van. Mizuno provided bat re-gripping, glove servicing to re-lace and adjust laces on gloves. We will also had our glove steamer on site to steam gloves that needed it. All four teams that attended have new gloves for the season.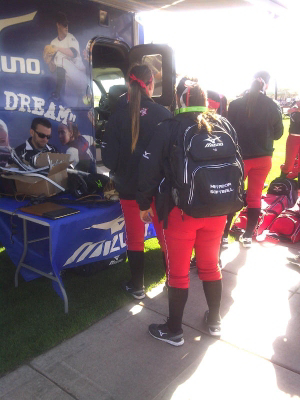 Bradley Braves Softball Team stops by the Mizuno Tech Van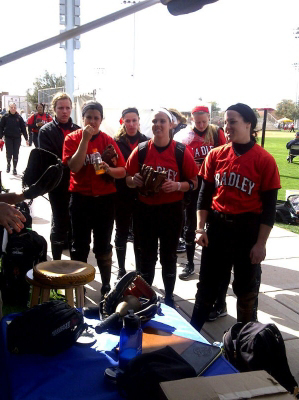 Bradley Braves Softball Team Getting Ready to Kick-Off their Season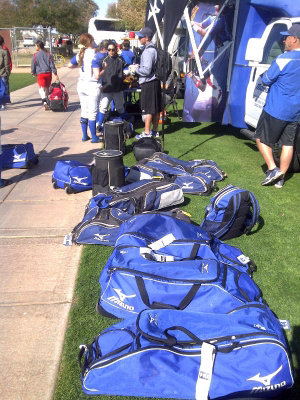 San Jose State doesn't Travel Light!
San Jose State Spartans Softball Team Get Their Gloves Game Ready