9-Spike Swift 3 Switch
stock price starting at:
USD

$

85.00
Product Features
The fast pitch spike specifically designed for comfort and durability at the elite level.

9-Spike® Outsole for superior traction and comfort.
Parallel outsole wave provides for cushioning and stability.
Full length midsole for maximum comfort.
Color cards to customize to your team's colors.
Mizuno Performance Last developed to provide optimal fit and feel for fastpitch.
Padded tongue for superior comfort.
Product Details
Weight
11.75 oz
Colors

Black/White (9000)
White/Black (0090)
Red/White (1000)
Navy/White (5100)
Royal/White (5200)

6 Color Inserts

Sizes
5–12
Style
320452

Inspired by nature, Wave is the industry's most effective midsole technology. Wave's unique shape dissipates impact forces away from the foot for a smoother, more cushioned feel on every step.

DryLite™
A series of high performance technical fabrics designed with special yarn, fabric structure, and dyeing process. DryLite™ transports perspiration vapor away from the body, cooling down body temperature. DryLite™ is comfortable, breathable, easy to care for, and durable.
Mizuno Innovation: Wave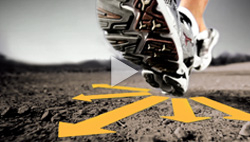 Have a Question?
From warranty info to tips on product care and more, get answers to your product questions.