Mark Hansen
by Corporate on July 6, 2011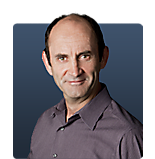 Mark is a 24 year veteran of the sporting goods industry. His career began in 1987 and spent his first 14 years travelling as a sales representative in the Ontario market. During these years he gained valuable experience selling a cross section of categories including footwear, tennis, golf and sports apparel.

In 1997 Mark joined the Mizuno Golf Division as a sales representative in the Greater Toronto Area and in 2001 accepted the role of Sales Manager for Mizuno Canada Golf. In 2007, Mark then took on the responsibility for the Running Division and today is the Director of Sales and Marketing for the Golf and Running Divisions.

Originally from Vancouver Mark is an avid runner with an extensive background in both golf and rugby.

.