Bob Puccini
by Corporate on September 11, 2014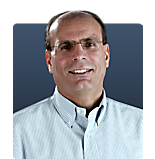 Bob Puccini's passion for sports and competing has transcended across his professional career. Bob joined Mizuno USA in August 1995 as vice president and general manager of Mizuno's diamond, athletic footwear and apparel and South America businesses. Just over a year later in October 1996, Bob was appointed President of Mizuno USA to oversee all operations in both the United States and South America. Subsequently, in 2002, he was appointed Chairman of Mizuno Canada Ltd. expanding his responsibilities to all Mizuno activities in the Western Hemisphere. In 2006, Bob was elected to the Board of Directors of Mizuno Corporation, Mizuno USA's publicly traded parent company based in Osaka, Japan. Since that time, Bob's leadership has resulted in increasing growth for Mizuno USA across all sports categories.
Before joining Mizuno USA, Bob served as president and CEO of Head Sports, Inc. in Boulder, Colorado where he began as vice president and general manager of the summer sports division. Bob also worked for sporting goods manufacturer Adidas USA, Inc. as Vice President Marketing Communications and as Vice President Field Sales and Spalding Sports Worldwide, Inc. as business unit manager for golf products. He began his career with The Gillette Company in 1976 where he progressed from sales, to sales management and then into brand management over a seven year span.
Bob earned a Bachelor of Science degree in Marketing from Fordham University in Bronx, New York in 1976 where he attended on a baseball scholarship. He then completed his MBA from Pace University in New York in 1979. In 1999, he was honored as an inaugural inductee to the Eastchester High School Hall of Fame selected from the school's hundred-year history.
In 2007, Bob was elected to the Board of Directors of the Sports & Fitness Industry Association (SFIA), formerly the Sporting Goods Manufacturers Association (SGMA). In 2010 he was elected to the Executive Committee. Then in 2012, Bob was elected Chairman of the Board of Directors and was integral in helping structure the organization for growth. Bob is also a strong supporter of our military personnel and their families and is a member of Business Executives for National Security.
Bob's passion for sports and the Mizuno brand are unmatched. He is a highly competitive golfer and enjoys using his Mizuno MP-15 irons. He's also a frequent runner. And while he has adopted the Atlanta Braves since he moved to Atlanta 19 years ago, at heart he is a die-hard New York Yankees baseball fan.
Bob has three posters in his office that convey his leadership values and his expectations for Mizuno USA: "Integrity", "Pride", and "Passion" expressed in Vince Lombardi's "What it Takes to Be Number One."
Bob lives in Johns Creek, Georgia with his wife of 36 years, Cathy. Both of their adult, married children, Mike and Jacky, graduated with Bachelor's degrees from Elon University in North Carolina, and both subsequently earned Master's Degrees as well. Bob and Cathy are proud grandparents to daughter Jacky's son, Jake, and son Mike's daughter, Lindsey.