Mizuno honored Iraq war veteran Wounded Warrior Project's Mike Stafford with the trip of a lifetime to the Atlanta Braves Fantasy Camp! Mike suited up with the Braves and was treated as a teammate for the week!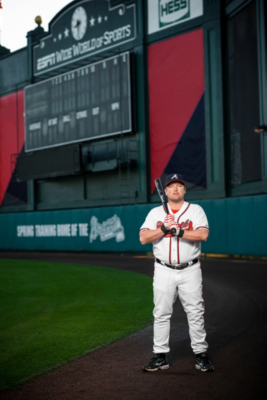 Mike Stafford suited up in a official Atlanta Braves uniform.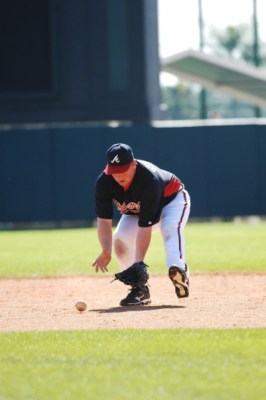 Mike Stafford catching a ground ball.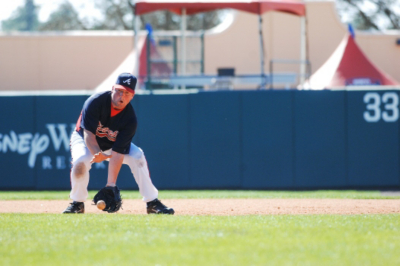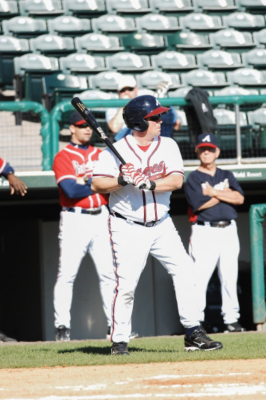 Mike Stafford warming up for his first MLB at bat!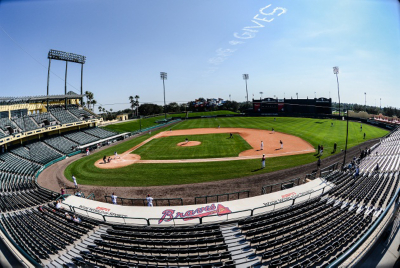 Atlanta Braves training stadium.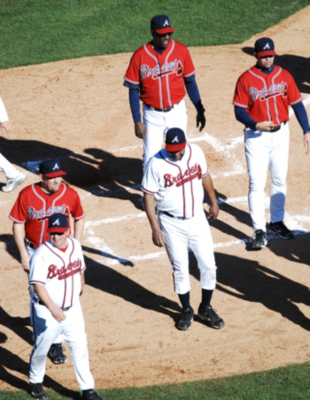 Just another one of the team.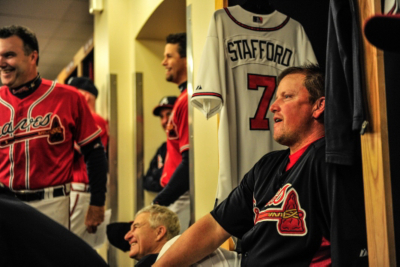 Fitting right in in the locker room.