Team Mizuno Roster
Mizuno is proud to equip over 200 MLB players. The list below includes some of our featured athletes.
Hometown:
DeLand, FL
Birthdate:
04/04/1972
Chipper Jones
Atlanta Braves
Career Highlights
1999 National League Most Valuable Player Award
1999 and 2000 National League Silver Slugger Award
Third-most home runs for a switch hitter, behind Eddie Murray (504) and Mickey Mantle (536)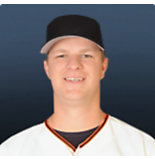 Hometown:
Dothan, AL
Birthdate:
10/01/1984
Matt Cain
San Francisco Giants
Career Highlights
In 2009, Cain ranked 10th in MLB with a 14-8 record with a 2.89 ERA and 171 strikeouts
Awarded the Giants' Willie Mac award in 2009
2009 All-Star Selection
2010 World Series Champion
Hometown:
Ciudad Bolivar, Bolivar, Venezuela
Birthdate:
12/12/1978
Victor Martinez
Boston Red Sox
Career Highlights
All-Star: 2004, 2007, 2009: Cleveland (AL), 2010: Boston (AL)
2004 shared the Silver Slugger honor as the top-hitting AL catcher with Iván Rodríguez
Set a record for Indians catchers with 108 RBI, 2004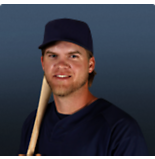 Hometown:
Bowling Green, KY
Birthdate:
03/24/1982
Corey Hart
Career Highlights
2008, 2010 All Star (NL)
2008 Brewers Heart and Hustle
2005 PCL Mid-Season All-Star: Nashville (PCL)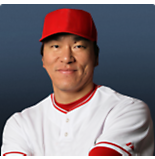 Hometown:
Kanazawa, Japan
Birthdate:
06/12/1974
Hideki Matsui
Los Angeles Angels of Anaheim
Career Highlights
2009 World Series MVP: NY Yankees (AL)
July 2007 Player of the Month: NY Yankees (AL)
2003 & 2004 All-Star: NY Yankees (AL)
In Japan, Matsui earned the popular nickname "Godzilla"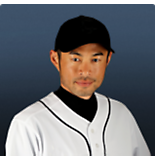 Hometown:
Kasugai, Japan
Birthdate:
10/22/1973
Ichiro Suzuki
Seattle Mariners
Career Highlights
Ten consecutive 200-hit seasons, the longest streak by any player
MLB's first player to enter the Japanese Baseball Hall of Fame (Golden Players Club)
Voted onto nine All-Star teams by the fans
Winner, 2007 All-Star MVP Award for a 3-hit performance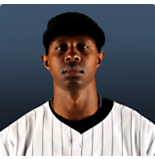 Hometown:
Mobile, AL
Birthdate:
08/04/1977
Juan Pierre
Career Highlights
Led the National League in stolen bases in 2001 (46) and 2003 (65)
Has the most stolen bases of any active player (500)
World Series Champion, 2003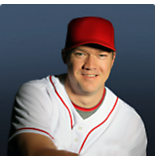 Hometown:
Jasper, IN
Birthdate:
04/04/1975
Scott Rolen
Career Highlights
Eight-time Gold Glove Winner (1998, 2000,2001,2002, 2003, 2004, 2006. 2010)
Six-time All Star (2002,2003, 2004, 2006, 2006, 2010)
2006 World Series Champion
2002 Silver Slugger Award Winner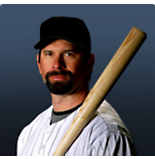 Hometown:
Knoxville, TN
Birthdate:
08/20/1973
Todd Helton
Career Highlights
Three-time National League Gold Glove Winner (2001,2002, 2004)
Five-time All Star (2000, 2001,2002, 2003, 2004)
Four-time Silver Slugger (2000, 2001, 2002, 2003)
Only player to hit 35 doubles in first 10 seasons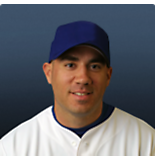 Hometown:
Jamestown, ND
Birthdate:
06/03/1977
Travis Hafner
Career Highlights
Has driven more than 100 runs in four consecutive seasons (2004-2007)
Hit .305 with 33 home runs in 2005 and .308 with 42 homers in 2006 (even though he missed the last three weeks of the season due to a broken hand)
Clemson
Career Highlights
ACC Champions: ACC: 1954, 1958, 1959, 1967, 1973, 1974, 1975, 1976, 1977, 1978, 1979, 1981, 1982, 1984, 1985, 1988, 1991, 1992, 1994, 1995, 2006 ACC (Atlantic Division): 2006, 2010
ACC Conference Tournament Champions: 1976, 1978, 1980, 1981, 1989, 1991, 1993, 1994, 2006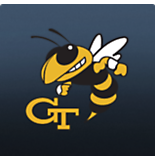 Georgia Tech
Career Highlights
ACC Champions: 1985, 1986, 1987, 1988, 2000, 2003, 2005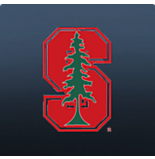 Stanford University
Career Highlights
Conference Champions: 1924, 1925, 1927, 1931, 1950, 1953, 1966, 1967, 1983, 1984, 1985, 1987, 1990, 1994, 1997, 1998, 1999, 2000, 2003, 2004