Mizuno Comp Men's Left Hand
+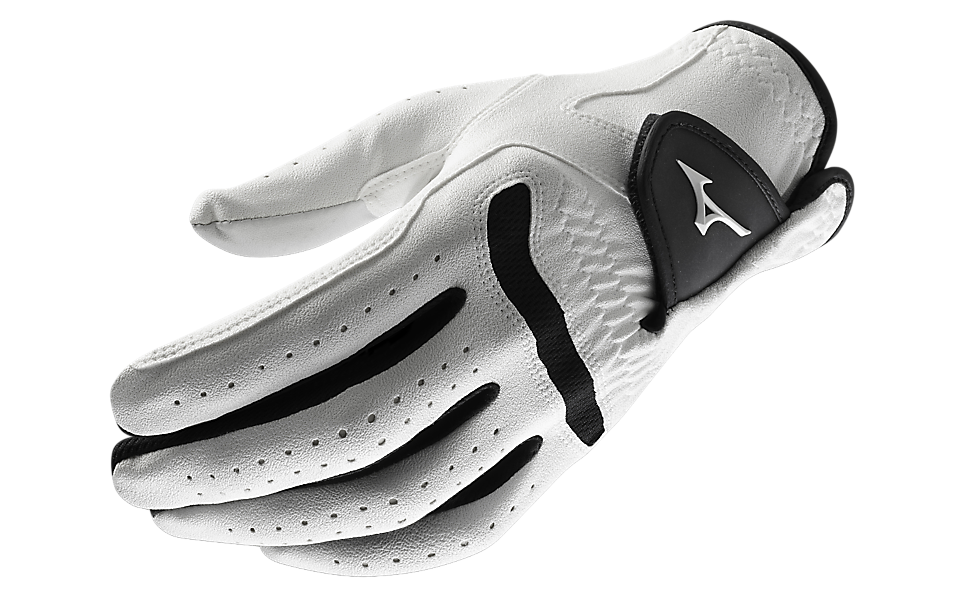 USD$ 10.99
In Stock | Style# 230178
Free Shipping on orders over $75
Design Details
The Mizuno Comp™ is a superior quality synthetic glove, designed to offer durability in all weather. Feel is enhanced with 3d cut leather palm and thumb pads, as well as the use of Mizuno FlexMesh on the upper.
Browse 2 questions Browse 2 questions and 6 answers
The glove is fully synthetic?
BEST ANSWER:
Though the manufacturing company titles the glove "Superior Quality Synthetic Glove" - The Mizuno Comp MLH is also enhanced with what is called "3D cut leather palm and thumb pads."
Primary Use: Practice sessions only.
In my opinion/observation: The Mizuno Comp MLH fits a little snug "new" out of the box, but after several uses it now fits and feels as "I" like it to fit and feel during practice sessions.
In my opinion: The glove is attractive in appearance; offers a smooth and classic look. It shapes-well with the natural contours of my fingers/hand while gripping the golf club. The Superior Quality Synthetic Glove is everything the designing manufacture says it is -- "Superior Quality!" But to be completely clear, I have not worn or used "this" Mizuno glove during any round of golf play. I do not speak on its long-term durability related to "regular" golf play. However, it would be a "first choice" playing glove for me if not for my personal like of The Mizuno Elite MLH Glove. A personal choice.
In my opinion: The Mizuno Comp MLH Glove would make a good first choice glove to use during golf play. At an "indoor" driving range in South Korea during what was an approximate 2 hour practice session alternating between two(2) Mizuno Comp Gloves, I hit a ball-count of 715 golf balls. Temperatures were hovering around 32 Celsius/90 degrees Fahrenheit and humid. Today: Both Mizuno Comp MLH Gloves "almost" look and feel as if they were just removed from the sales packaging for the very first time.
Note: I have not used The Mizuno Comp MLH Glove in rainy or otherwise wet weather; Nor in temperatures below 11 Celsius/52 degrees Fahrenheit; Nor in temperatures above 32 Celsius/90 degrees Fahrenheit.
In my opinion: Try The Mizuno Comp MLH Superior Quality Synthetic Glove and you be the judge.
Recommendation: Before deciding to purchase The Mizuno Comp MLH Glove consult with your local PGA professional retailer or contact Mizuno directly about "your" desired fit and feel.
NORMAN P on Nov 4, 2016
Purchased on Jul 18, 2016