JPX 900 Forged - Right Hand (4 - Gap Wedge, Steel)
+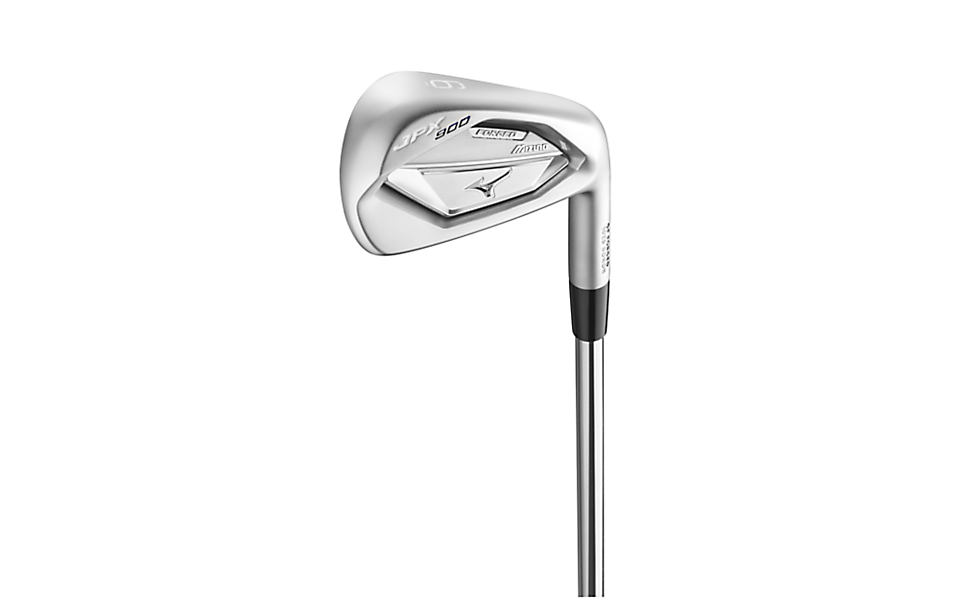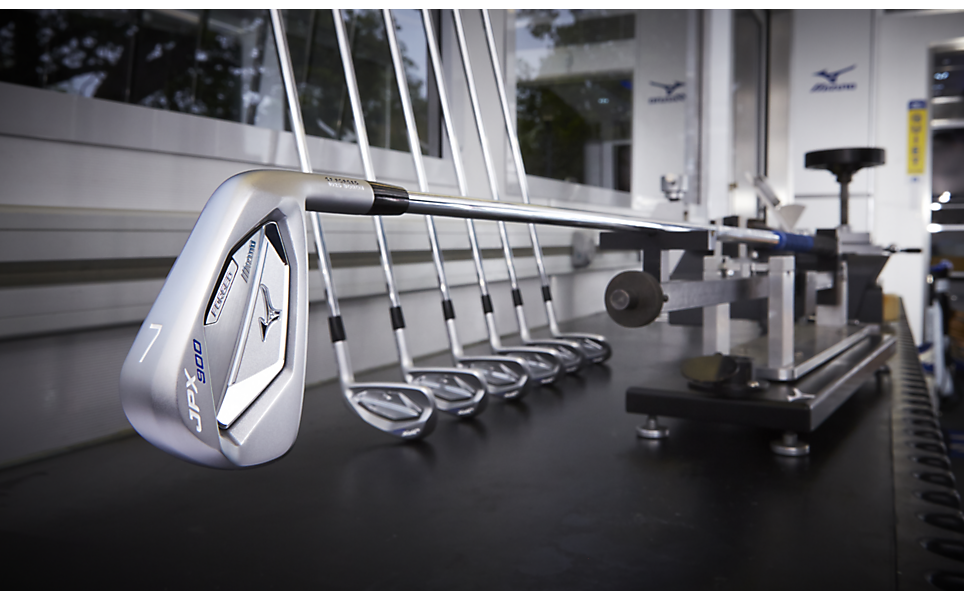 Stock Price:
USD$ 1,199.99
In Stock | Style# 210739
Free Shipping on orders over $75.
SCIENTIFICALLY CRAFTED FOR BALANCE
The Quickest Way To Improve Your Game
Design Details
Built on the foundation of the highly regarded JPX 850 Forged, which was our first integration of Boron, the JPX 900 Forged makes 'across the board' enhancements that improve the look, feel and distance, with new levels of ball speeds from a forged iron. Delivering on ball speed and forgiveness, with a more compact playable design, the 900 forged provides the ultimate balanced attack.
Tech Specs
Benefits from Boron:
1025 Boron is roughly 30% stronger than 1025E, allowing thinner, hotter, more extreme geometry.

Increased strength of Boron material frees up discretionary weight to be more optimally used.

Grain Flow Forging process delivers soft, solid, consistent feel.
NEW CORTECH Design:
Multi-Thickness Face Allows for higher ball speed retention on off center hits

Oriented to optimizer rebound and ball speeds on center impacts

Large rebound area combined with COR Tech helps deliver a new level of COR for a forged iron
Reshaped Pocket Cavity:
Thinnest area of sole extended in both the Toe and Heel directions for more ball speed across the face

21.5 grams removed to be redistributed to the Power Frame for forgiveness and stability
Specification
Club #
4
5
6
7
8
9
PW
GW
LH
Yes
Yes
Yes
Yes
Yes
Yes
Yes
Yes
Loft º
21º
24º
27º
31º
35º
40º
45º
50º
Lie º
60.0º
60.5º
61.0º
61.5º
62.0º
62.5º
63.0º
63.0º
Off Set "
0.161"
0.152"
0.142"
0.132"
0.122"
0.112"
0.102"
0.093"
Bounce º
1º
2º
2º
3º
4º
5º
6º
7º
Length "
38.25"
37.75"
37.25"
36.75"
36.25"
35.75"
35.50"
35.25"
Stock Shafts
SEE ALL CUSTOM SHAFT SPECIFICATIONS
Project X LZ - 5.0 (Steel)

Stock Grips
SEE ALL CUSTOM GRIP SPECIFICATIONS
Multicompound Round Blue/Black - .60

How would you rate the comfort of this product?
4.8 / 5
How would you rate the durability of this product?
5.0 / 5
How would you rate the feel of the product?
5.0 / 5
How would you rate the fit and feel of this product?
5.0 / 5
How would you rate the performance of the product?
5.0 / 5
How would you rate the quality of this product?
5.0 / 5
Overall Sizing
Feels one full size too small
Feels one full size too big
Would you recommend to a friend?
Yes (7)
Pros for Equipment
Forgiving (6)
Performance (4)
Compact (3)
Easy to Use (3)
Cons for Equipment
Too Expensive (3)
Purchased As Gift?
No (6)
Years Playing or Participating
20+ (5)
16-20 (2)
Age
45 to 64 (5)
35 to 44 (2)
# of Days Per Week In Play
1 (3)
2 (2)
4 (1)
Describe Yourself
Casual/Recreational (3)
Avid Athlete (2)
Rarely Work Out (1)
Handicap
0-9 (3)
10-15 (3)
Rounds of golf per year
25-39 (2)
40-51 (2)
52 or more (2)
Switching from brand
Titleist (2)
Nike (1)
TaylorMade (1)
Other (1)
Reason for choosing Mizuno
Online review recommendation (4)
Have used this product in the past/previous experience (3)
Friend/family member recommendation (2)
Mizuno's brand reputation (2)
Years using Mizuno
This is my first Mizuno product (4)
2-4 years (1)
5-7 years (1)
More than 7 years (1)
Net Promoter Score
0 (1)
5 (1)
10 (1)